The front might also feature a giant clock face, for when you say "Time, gentlemen" meaning drink up and leave. Incidentally, the back of the bar, facing you, should have shelves, or at least one, to keep your blunderbuss, in case any imbibers need "encouragement" to scat. More welcoming would be the front of a wood-burning stove, along with some tubing and possibly some Edison lights. Why not repurpose a couple of the old Magnavox stereos that came with nice wood surrounds?
Want your friends to stay or not? If the latter, make the seats out of gears and cogs or bicycle rims. However, if you're more forgiving, some industrial bar stools of wrought iron with nice tuck-and-roll seats. Or for the very creative, wooden wine vats cut in half, and clad in leather are the cat's meow. Don't neglect simple bar stools made of a metal pole and four legs with a wooden seat, just the thing to keep your friends on edge so they keep a weather eye out for problems.
Since bar taps are already made of metal, preferably copper, the host only needs to add a few knobs and pressure gauges to complete the workings. The important thing is the features of the tap handles. The true connoisseur will have handles that hearken back to his or her glory days, with figurines that feature gorgon heads, mermaids, various nefarious heads of foes, and perhaps a Yeti, for good measure.
The back of the bar is the perfect place to store drinks, and also show off the personality of the place. Perhaps a full mirrored wall for those who need to look at themselves. Oh vanity, I feel thy sting! A wall of copper can be the setting for a veritable spaghetti junction of pipes and tubing. Beaten copper ceiling tiles set off with brocade wallpaper is perfection itself. Include glass shelves to hold the liquor, and a special section with skull and bones danger signs to hold the ever-present absinthe. The wall should include strange animal heads, wanted posters, cogs, and gears (of course). For that extra special touch, a few stage breakaway plastic beer bottles to safely smash over the heads of unruly guests.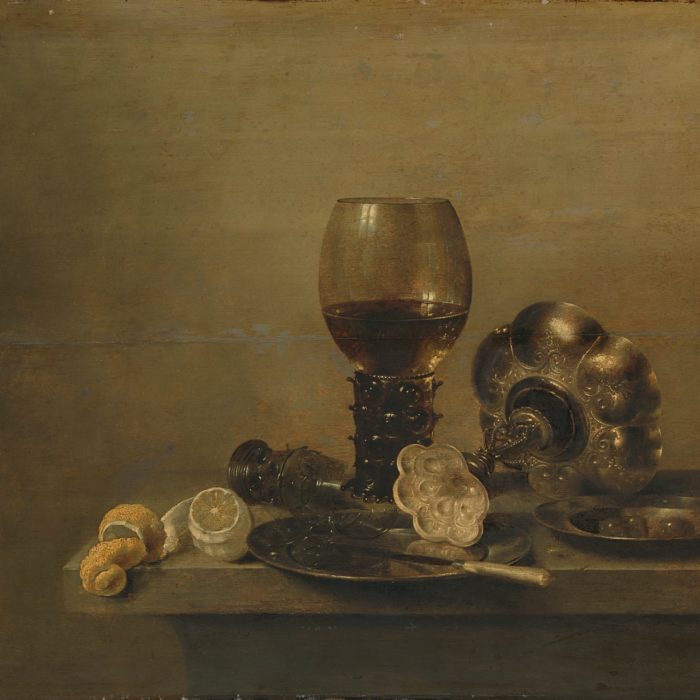 There are many goblets to choose from when offering drinks. Most are silver, with octopi encircling the stem, or else dragon or death's head motifs on the side. Beer steins should have glass bottoms so that when downing a mighty draught, the drinker can keep an eye out on ne'er-do-wells that might be lurking nearby. For dainty cocktails, glasses with jellyfish tentacles writhing on the bottom will be welcomed by the more sophisticated clientele. For a final flourish, the inside bottom of a cup should have the words "You've Been Poisoned" emblazoned in a lovely script.
When feeding your friends at your bar (those freeloaders!), a dish featuring (what else?) cogs and wheels on the rim show you at your best. Some bowls can be made of leather, with plenty of steel bands, hooks, and locks to keep them together. Serving dishes that are souvenirs of places you've been, like "Doctor Amazon's Flying Carpet Emporium Extravaganza" show you've been going places (literally).
Get your filthy mug off my counter, you bounder! You may have to say this if the person isn't using a coaster. There are plenty to choose from, with clocks and cogs imprinted on them. How about coasters made from slivers of agates and other colorful stones? Even better, with small ancient fish skeletons. Or for the more scientifically-minded, slices of anatomical specimens in Lucite. Classy!