Keep reading for our list of the best of best steampunk games that you should definitely play.
Best Steampunk Board Games
Before we get into video games, here are some notable steampunk board games that you should definitely check out.
Granted that they may not have the marvelous animated graphics and the atmospheric soundtrack that comes with video games, board games do offer a wholly different experience. You may need one other (or more) person to play it with, though.
Still, board games do make a great addition to any steampunk parties or events.
Forbidden Desert
Although it's not exclusively steampunk as it also incorporates other genres like fantasy and sci-fi, Forbidden Desert also has steampunk elements. Instead of the standard resource-collecting mechanics of other board games, you and the other players will have to work with each other to win.
We also recommend playing its prequel, Forbidden Island, which also comes from the same publisher.
Mission: Red Planet
Set in an alternate Victorian Era when people started to colonize Mars, Mission: Red Planet is a board game where players will have to vie for the control of the planet's resources. It's a fun and recreational game will surely feed your steampunk soul.
Spyrium
A worker-placement game set in Victorian London, Spyrium lets players build their own factories to manufacture the rare material called "spyrium". The game requires you to be flexible and strategic in order to have the most successful spyrium factory despite the limited manpower and resources.
Steampunk Rally
With its gameplay putting a heavy emphasis on strategy, Steampunk Rally is perhaps one of the best board games you could play with friends. In this board game, players take on the role of famous inventors from the beginning of the 1900s on a race through the Swiss Alps. Using machine parts, players can create contraptions to give them edge over the other players.
Planet Steam
Set in a distant future in an extraterrestrial planet, Planet Steam is an economic strategy game where players scramble for resources to become the richest. In this game, you will need to compete with other players to gain land and resources. Then, you will have to participate in buying and selling what you've acquired. In the end, only the cleverest and entrepreneurship-savvy player will have the last laugh.
Best Steampunk Video Games
Moving on to video games, we gathered some of the best ones in the steampunk genre. There are hundreds of steampunk games, but we only included games we think are worth a try.
Final Fantasy VI

First on our list is Final Fantasy VI is often overlooked because it came before what is perhaps the most popular FF video game of all time, FFVII. Still, fans and critics alike agree that this retro game masterpiece is definitely one of the best in the franchise.

Deviating from the usual fantasy and cyberpunk aesthetics of the FF games, Final Fantasy VII proudly wears the steampunk genre in its sleeves. Even if you're more used to the current 3D and 2D graphics, you would regret not giving this game a try.

BioShock and BioShock Infinite

BioShock and its successor BioShock Infinite is perhaps one (or two) names you recognize, even if you may have not played it yet. How could it not be? Wildly popular and critically acclaimed, the two BioShock games is praised for its strong writing, engaging gameplay, and its handling of sensitive themes. Needless to say, it's a game you shouldn't miss.

Frostpunk

In Frostpunk, the world has descended into a post-apocalyptic nightmare due to a volcanic winter. In it, you must build and lead a city, forced to make difficult decisions that could significantly affect everyone and everything. Dark and gritty, Frostpunk is one the best steampunk real-time strategy games currently that will keep you at the edge of your gaming seat for hours.

Steamworld Dig and Steamworld Dig 2

Game developer Image & Form are known for their many steampunk games, but perhaps nothing is more famous than the two Steamworld Dig games. In this vibrant and adventure-packed platformer, you do as what the titles say: dig. Dig for valuable resources including ores and discover the secrets of these mines. If you love Terraria and Hollow Knight but want a steampunk version of these games, Steamworld Dig and Steamworld Dig 2 are the perfect titles for you.

Dishonored

Rated 10/10 on Steam, its popularity on the digital distribution service alone would tell you how well-received it is by fans. Dishonored follows the story of a former Royal Guard framed for the murder of the Empress and his quest for revenge. Complete with stunning steampunk aesthetics and gripping story, and a star-studded cast, it's a game that every steampunk fan should check out.

They Are Billions

RTS and zombie survival genre meets in this steampunk-themed game They Are Billions. In the future when a pandemic has turned the majority of human population into zombies and has caused the world's technology to regress, you and the remaining human survivors must build fortified settlements and expand the territory. The "billions" referred to in the title are all the zombies you have to fight to protect your base.

Sunless Sea

By now, you may have noticed that a recurring motif in steampunk games is survival and exploration amidst a ruined world. Sunless Sea is no different; however, it takes everything up a notch with its nautical underworld setting. In this game, you will play as a captain of a steamship, exploring Victorian London after it was submerged to the frightening sea. Combining steampunk aesthetic and Lovecraftian horror with graphics that awakens our deep-seated thalassophobia, Sunless Sea is a truly terrifying yet unforgettable piece.

F.I.S.T.: Forced in Shadow Torch

A Metroidvania action game, F.I.S.T.: Forced in Shadow Torch follows an antropomorphic rabbit fighting for the freedom of their city. This steampunk video game has plenty of robots to fight, and even the main character you will be playing uses a giant mechanical fist. For steampunk gamers, it's a must try.

The Great Ace Attorney Chronicles

If you love the original The Great Ace Attorney novel and game series, you would surely love its prequel The Great Ace Attorney Chronicles. Following Phoenix Wright's ancestor, Ryunosuke Naruhodo, the storyline involves international criminal conspiracies and thrilling courtroom battles. The icing on the cake though is its setting: 19th century Japan and England, so of course, its atmosphere has the semblance of steampunk aesthetics.

Black Skylands

Looking for a top-down 2D steampunk video game with a retro-feel? Look no further. Head over to your favorite game distribution store and look for Black Skylands. In this game, you will be piloting an airship, gather resources, and build ultimate weapons. With open world and sandbox mechanics, there is a lot to do in this game.

Volcanoids

While we're on the topic of open-world steampunk video games, if this kind of games is your cup of tea, you wouldn't want to miss Volcanoid. In this survival video game, you build and upgrade your drillship which acts as your base. While you need to use your drill to survive volcanic eruptions by going underground, your ultimate goal is to silence that volcano once and for all.

Myst & Riven: The Sequel to Myst

Step into mysterious lands and worlds in the puzzle adventure game Myst and its sequel Riven. Although both aren't strictly steampunk video games, they have some steampunk elements in them that makes them qualified for this list. With astounding graphics and rich storytelling, it's something you wouldn't want to miss. The game's lore is extensive and has a lot of enigma to it, which makes it something truly unforgettable.

Rise of Nations: Rise of Legends

Another RTS game on our list, Rise of Legends is a steampunk-themed spin-off of the famous video game Rise of Nations. If you love real-time strategy video games where you use limited resources to build, protect, and upgrade your country–but want something with a more unique landscape and an alternate history vibe–we highly recommend this game.

Alice: Madness Returns

Although this game is considered to lean more towards the grim Gothic aesthetics, Alice: Madness Returns still merits a slot on our list of steampunk video games. For one, it's set in Victorian England (of course). And the other reason, is that the Mad Hatter's domain is undeniably steampunk-themed.

Arcanum: Of Steamworks and Magick Obscura

Magic and technology collide in this RPG game for PC, Arcanum: Of Steamworks and Magick Obscura. As magic evolves in a world set in an increasingly industrially advanced world, so is the conflict between those who wield these two powers. Brimming with magic, steampunk gadgets, and fantastical creatures of all kinds, indeed, the world of Arcanum: Of Steamworks and Magick Obscura is something anyone would love to explore.

The Room

In this highly-rated 3D puzzle game, players will be thrust into a world of enigmatic, steampunk-ish contraptions and machineries powered by alchemy. You will be tasked to solve puzzles to open a mysterious safe. With thousands of overwhelmingly positive reviews on Steam, The Room is an award-winning game that is sure to keep you entertained and enthralled for a long time.

Styx: Master of Shadows

Looking for an RPG steampunk video game with a more darker theme? Styx: Master of Shadows might be the game you are looking for. As the title would suggest, players will take the role of Styx, a goblin assassin as he walks through the shadows, assassinating and stealing, with the ultimate goal of inflitrating a flying fortress. The setting of the game has plenty of steampunk elements to it, mixed with dark medieval architecture.

Guns of Icarus Online

For those of you looking for a steampunk FPS video game, Guns of Icarus is worth checking out. Combining first-person shooter mechanics, adventure, and strategy, Guns of Icarus is a PVP-combat game where you and your allies will need to take down enemies. Although it isn't as popular as it once had been, Guns of Icarus is one of the few FPS games with a purely steampunk aesthetic.

Deponia

Deponia is a adventure-filled love story with a unique setting. In the world of the epynomous Deponia, trash is everywhere. The main character, Rufus, wants to get out of the miserable world, and in doing so he meets a girl from a floating city. With beautifully animated graphics and an interesting story full of twist and turns (plus the setting absolutely has a lot of steampunk elements in it), Deponia should be on the list of anyone looking for a steampunk game to try.

The Order: 1886

Back again to games with darker themes and setting, The Order: 1886 takes players to Victorian Era London where an order based on the Arthurian Knights of the Round Table is tasked to fight supernatural foes. Although it was received with mixed reviews, the Victorian Period setting and the steampunk-ish feel of this game made it to this list.

The Incredible Adventures of Van Helsing

Vampire hunters are quite popular steamsona choices for many steampunk enthusiast, and if you're one of them you've surely heard the name Van Helsing. The Incredible Adventures of Van Helsing follows the titular character as he slays not only vampires, but other supernatural monsters as well. There is a lot of steampunk gadgets and elements in this one, too.

Gremlins Inc.

A board game that can now also be played on your electronic devices, Gremlins Inc. is set in the world of gremlins vying for control. Combining "hand management" and "take that" game mechanics with steampunk aesthetics, it's a fun game to play with your friends offline or online.

Syberia & Syberia II

\The Syberia game series follows lawyer Kate Walker (and later on alongside inventor Hans Voralberg) as they travel through exotic lands and explore time periods. In this story focused game, there is no lack of steampunk elements and rich storytelling as the world Kate gets entangled with is something that is filled with anachronistic inventions and mysteries from bygone eras.

Resonance of Fate

Resonance of Fate is a JRPG from tri-Ace and Sega. Although it's mainly a fantasy video game, with its graphics bearing resemblance to the likes of Final Fantasy franchise, there are still many steampunk elements added to this game including gun combat and Victorian Era inspired clothing. Set in a distant future where the world was thrown into chaos due to extreme air pollution, players take the role of a mercenary group fighting against the leaders of their city.

Airships: Conquer the Skies

An RTS game with retro graphics, Airships: Conquer the Skies lets you design and build airships that could fight your foes and help you, indeed, conquer the skies. Everything about this video game just screams steampunk, making it a game definitely worth checking out.

Machinarium

Machinarium is an award-winning game by Amanita Design, with its unique yet beautiful artstyle featuring automatons and steampunk aesthetics. In a world populated by robots, an automaton named Josef as he embarks on an adventure to save his girlfriend Berta. If you love games with distinct visuals and point-and-click puzzles, this one is for you.

Thief Series (The Dark Project, The Metal Age, Deadly Shadows, Thief 2014)

Thief is a series of stealth video games that centers around a master thief named Garrett, spanning numerous games from 1998 to 2014. Set in a fantasy world that closely resembles cities during the Victorian Era, it's considered to be one of the first video games that fully incorporates the steampunk aesthetic. If you hadn't played the video game yet, start with the first one, which is Thief: The Dark Project. The Dark Project is also considered by some to be the best game in the franchise.

Professor Layton and the Curious Village | Professor Layton and the Unwound Future

For those who aren't familiar with it, the Professor Layton series are puzzle-adventure video games that center around the titular character. Of all the Professor Layton games, two are often considered to bear the steampunk elements: Professor Layton and the Curious Village and Professor Layton and the Unwound Future. Featuring 2D animated characters reminiscent of fairy tale book artstyle, it's a fun and nostalgic video game.

Skies of Arcadia

Older games do have charm in them, and Skies of Arcadia is no exception. A JRPG from Sega and Overworks, the story follows an air pirate named Vyse, who, along with his friends, must stop the revival of an ancient weapon. The game features a lot of steampunk elements, particularly its use of anachronistic technology like airships.

The Legend of Zelda: The Phantom Hourglass | The Legend of Zelda: Spirit Tracks

Finally, we have two games from one of the most popular video game franchises of all time: The Legend of Zelda: The Phantom Hourglass and The Legend of Zelda: Spirit Tracks. Even though bits of steampunk elements can be found in other Zelda games, these two are considered to be the most "steampunk" of them. If you love all the other Zelda games, you would surely love these.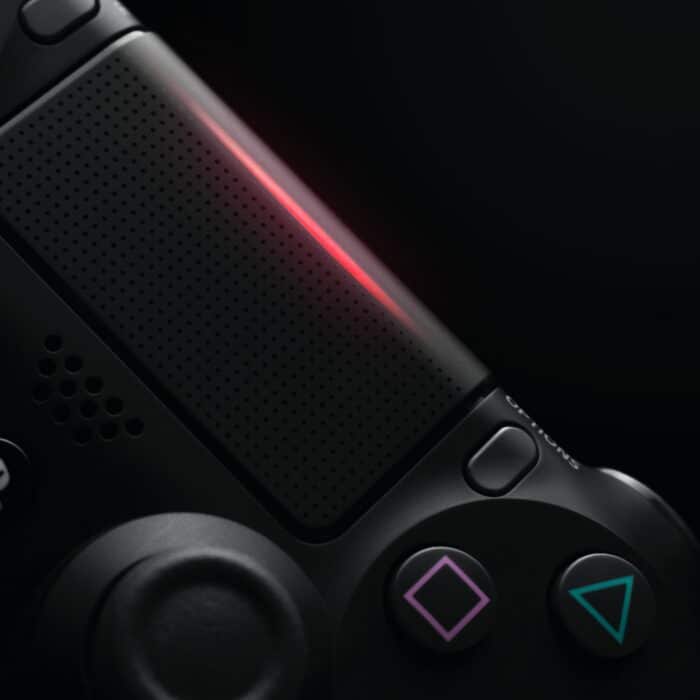 What Makes a Game Steampunk?
Steampunk is a subgenre of science fiction that combines aesthetics of Victorian Era (or any other period close to it) and anachronistic technology. In a way, it's like a reimagining of this nostalgic time period, except for the presence of inventions, contraptions, and technology that didn't really exist during this era. Nowadays, fantastical elements such as alchemy and magic are also often incorporated to this genre.
When it comes to games (or any other media for that matter), a title can be considered steampunk if they have any or all of the following:
Rusty, grimy exterior of architecture
Influences from the Victorian Era
Copper and brass aesthetics
Steam-powered machinery and contraptions
Retrofuturistic inventions
Depending on how strict you are with its definition, a steampunk game can be anything from FPS featuring guns and airships to an RPG with characters wielding magical abilities and alchemy.